"Absolutely extraordinary!" Superthrive® is an incredible plant supplement enriched with vitamins and hormones, recognized by experts worldwide as the top choice for plant nourishment. It is not a fertilizer, but when combined with fertilizer, it stimulates remarkable results. For decades, growers have relied on Superthrive® because it promotes optimal growth in every aspect!
Superthrive® is available in various sizes: 2oz at $8.97 and 4oz at $12.97
Directions for use: To ensure super healthy plants and abundant blooms, add 1 drop of Superthrive® per gallon to your nutrient solution.
Superthrive® consists of 50 essential vitamins and hormones that promote healthy plant growth, including Vitamin B-1. It is the most renowned and widely used plant tonic since 1940, suitable for both hydroponics and soil gardening. It is especially effective in aiding young seedlings to establish a robust start, reviving ailing plants, and minimizing stress. You can use Superthrive® every time you water your plants. Please note that Superthrive® is not a fertilizer; however, it is particularly beneficial if your recent fertilizer lacks micronutrients. The new formulation of Superthrive® now includes kelp.
We are thrilled to announce that our timeless formula has been enhanced with kelp, incorporating the benefits of modern research. Please note that the color and odor of the product have slightly changed. Growers will experience the same reliable results as always, and some may even notice additional advantages.
The application instructions remain unchanged. Use 2 drops per 8-ounce cup of water, ¼ teaspoon per gallon, or 3 ounces per 100 gallons.
WHAT IS SUPERTHRIVE®?
Superthrive® is a non-toxic vitamin solution that directly stimulates seed and root development, resulting in vigorous roots and robust plants. It is widely used by professionals worldwide, including landscapers, growers, turf and golf course supervisors, for tree transplantation, improved crop yield, and the cultivation of lush lawns, both indoors and outdoors. Whether you're transplanting a tree or aiming for the greenest garden in the neighborhood, Superthrive® will help you achieve your planting goals.
IS IT ORGANIC?
Superthrive® is non-toxic and natural; however, it cannot be certified as organic due to the synthetic nature of some of its ingredients. To receive organic certification, all ingredients must adhere to OMRI guidelines.
Good levels in our Top Soil – 55.4 mg/kg
WHY SHOULD I USE SUPERTHRIVE®?
Growing and Maintenance: Research has shown that adverse weather conditions and excessive growth can deplete soil fertility. Superthrive® stimulates the natural hormones that plants produce under optimal conditions, increasing the likelihood of reaching their full growth potential.
Transplanting: Transplant stress can have a detrimental impact on a tree's health, leading to leaf loss and damaged roots. Many trees subjected to transplant stress eventually perish. By using Superthrive®, you can prevent and treat transplant shock, ensuring the tree's survival. Soak the root balls in Superthrive® before planting and drench them afterward.
Superthrive® is an exceptional vitamin and hormone supplement.
WHAT CAN I EXPECT FROM SUPERTHRIVE®?
Customers frequently report accelerated growth and germination, vibrant colors, increased produce yield, stronger roots, and overall vigorous and thriving plant life.
CAN I USE SUPERTHRIVE® ON EDIBLES SUCH AS FRUITS AND VEGETABLES?
Yes, Superthrive® is non-toxic and safe to use on food crops, making it an excellent booster for fruits and vegetables.
CAN I APPLY SUPERTHRIVE® AS A BARE ROOT SOAK OR FOR SEED GERMINATION?
Absolutely. Superthrive® provides benefits to ball or burlapped plants, bare roots,
Superthrive "Absolutely miraculous!" Superthrive is an amazing vitamin and hormone supplement that has long been known by experts as the worlds #1 plant supply. Not a fertilizer. Combine with fertilizer to stimulate amazing results. Used by growers for decades… Why? Because it helps everything grow! Available in 2oz, 4oz, 16oz (pint), 32oz (quart), and 128oz (gallon) 
Directions for use: 
For super healthy plants and blooms, add to your nutrient solution at the rate of 1 drop per gallon. SUPERthrive contains 50 vitamins and hormones necessary for healthful plant growth, including Vitamin B-1. Best known and most widely used plant tonic on the market today, available since 1940. It works with both hydroponics and soil gardening. It is also excellent for helping young seedlings get a quick start on life, for reviving sickly plants and to minimize stress in plants. SUPERthrive can be used every time you water your plants. SUPERthrive is NOT fertilizer it's especially helpful if that last fertilizer you bought doesn't include micronutrients. Superthrive now includes kelp. We are proud to announce that our timeless formula is now enhanced with kelp, bringing contemporary you the benefits of contemporary research. 
Note that the signature color and odor have changed slightly. Growers will experience the same results as always ~ some will find increased benefits. The directions are the same as always.
 2 drops per
8-ounce cup of water
¼ tsp. per gallon
3 ounces per 100 gallons
CAN I APPLY SUPERTHRIVE AS A FOLIAR SPRAY?
Absolutely. You can apply the mix with a commercial sprayer or garden hose – using a hose-end or syphon-mixer proportioner. Make sure you spray on the underside where the leaf is most receptive.
CAN I APPLY SUPERTHRIVE IN MY COMMERCIAL SPRAYER?
Yes. It is an ideal method. Just add Superthrive to your water or liquid fertilizer at the 3 ounces per 100 gallons ratio.
CAN I APPLY SUPERTHRIVE IN MY IRRIGATION SYSTEM?
Yes. For tank systems with an attached proportioner, add Superthrive at the 3 ounces per 100 gallon ratio as needed. Follow the manufacturer's directions to achieve the above ratio.
CAN I USE SUPERTHRIVE FOR HYDROPONIC GROWING?
Yes. Just add the standard per-gallon dose (3 ounces per 100 gallons of water) each time you add new water to the system.
CAN I USE SUPERTHRIVE WITH FERTILIZER?
Yes-and we recommend combining both, Superthrive and additional fertilizer for ease of application. While you will use Superthrive more frequently, both can be applied at the same time in one easy application.
CAN I USE SUPERTHRIVE WITH PESTICIDES, HERBICIDES, FUNGICIDES, AND/OR INSECTICIDES?
No. We recommend applying them on different days since the purpose of these products differ so greatly.
SHOULD I WATER AFTER USING SUPERTHRIVE?
No. The initial Superthrive application is sufficient in all but the most arid climates. We recommend waiting at least 24 hours before new watering.
WHEN WILL I SEE SUPERTHRIVE RESULTS?
While some of our customers report overnight rejuvenation of sagging plants restored to their full beauty, most situations provide results in 10 to 14 days.
HOW OFTEN SHOULD I USE SUPERTHRIVE FOR MAINTENANCE?
Daily, weekly, monthly, or even quarterly, depending on your needs.
SHOULD I EVER AVOID USING SUPERTHRIVE?
Some growers use Superthrive year-round, while others use it only at the initial growth stages. Our studies show that it is effective throughout all growing and productive stages. We recommend finding a schedule that works for you.
WHAT IF I USE TOO MUCH SUPERTHRIVE?
On most plants, using too high a ratio of Superthrive to water will only result in a waste of money – and Superthrive. For tender-shooter plants and vines, excessive Superthrive could weaken stems. But don't worry. If you over-applied Superthrive, flood the soil with water to dilute the solution.
CAN I INJECT SUPERTHRIVE DIRECTLY INTO MY TREE?
No. Superthrive is intended to nurture via roots and leaves by drenching and foliar spraying.
CAN I USE SUPERTHRIVE IN AQUAPONICS?
Yes. As it is non-toxic, you can add it to koi ponds. Just remember that Superthrive doesn't discriminate among plant life, so algae will also get a boost.
MY SUPERTHRIVE HAS CHANGED COLOR/CONSISTENCY OR HAS FROZEN. IS IT STILL GOOD?
Yes. Over time, Superthrive will darken but remains consistently effective. This also means you may notice your brand new bottle of Superthrive is clearer than the months-old batch you just finished using. Cold does not affect Superthrive.
HOW SHOULD I STORE SUPERTHRIVE?
Store your Superthrive container out of direct sunlight, ideally in a cool dry place.
CAN I PRE-MIX SUPERTHRIVE AND STORE MIXED SOLUTION UNTIL NEEDED?
To get the best results, you should NOT pre-mix Superthrive. We recommend creating your mixture the same day you plan to use it.
WHAT IF I GET SUPERTHRIVE IN MY EYES?
While Superthrive is lab certified as non-damaging to the eyes, you should flush eyes immediately with clear water to remove the sting.
MY PET/CHILD/ABSENT-MINDED SPOUSE INGESTED SUPERTHRIVE. WHAT NOW?
Don't worry. Superthrive is lab certified as non-toxic, even in its undiluted form. Simply drink water to flush the taste and product from your pet/child/partner, who needs to pay more attention to what they are drinking.

Quality Products
Potting Soil * Coco Coir & Chips * Vegetable Seeds Organic Top Soil * Organic Fertilizer & Much More
Organic Products
Everything needed to create your own source of wholesome foods and herbs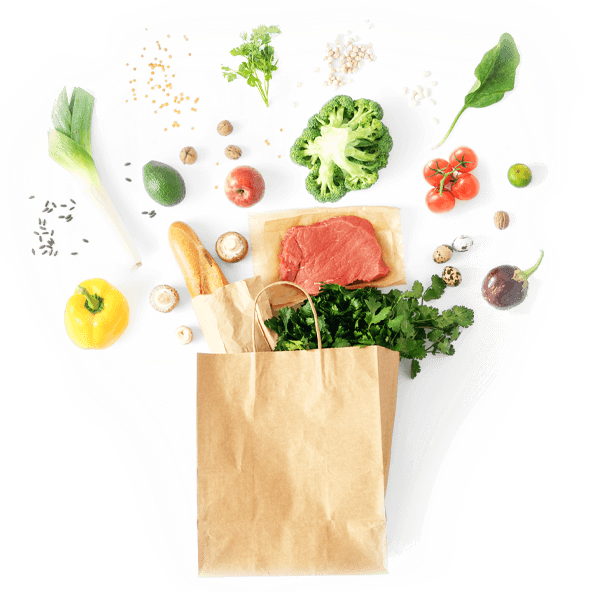 Innovative Solutions
Bokashi Inoculants * Transplant Solutions * HOCl Catchment Cleaner * Soil Minerals * and Much More!

Organic Education
Sign up to receive our Gardening Tips New products Discounts and notifications of our upcoming seminars & workshops